Trusted Local Dentist In S
outh Huntington
Reputation for Excellence
Expert care provided by an experienced and professional team.
Learn More
Welcome To Dentistry By Design
At Dentistry By Design, PC, the South Huntington office of Dr. Joseph Ayoub we take great pride in offering the latest technology and the most comfortable solutions for taking care of your smile. For over 16 years, we have been designing patients' dream smiles.
Exemplary patient care, outstanding aesthetic results, compassion and integrity are the paramount values of our practice. We know that for many individuals a visit to the dentist can be stressful. That is why in addition to achieving dental excellence, we strive to create an environment that is both gentle and caring. At Dentistry By Design, PC we take the time to listen to your dental goals and then customize a treatment plan based on what works best for you and your smile.
At our state-of-the-art facility, we provide the most comprehensive array of cosmetic, general, and preventative dental procedures using painless technologies that are available today. Our extensive selection of dental treatments is designed to meet all of your dental needs, as well as those of every member of your family.
Please browse through our website to learn more about our office and the services offered at Dentistry By Design, PC. Feel free to call us for any additional information that you may need, or to schedule an appointment with Dr. Joseph Ayoub.
Treatments & Services
FROM A ROUTINE EXAM AND CLEANING TO FULL-MOUTH REHABILITATION, OUR PRACTICE IS EQUIPPED TO HANDLE ALL OF YOUR DENTAL NEEDS. TO HELP YOU UNDERSTAND MORE ABOUT OUR OFFICE, WE HAVE INCLUDED BRIEF DESCRIPTIONS OF SOME OF OUR MOST COMMON SERVICES.
CEREC® DENTAL CROWNS
With CEREC® dental crowns, in just one appointment you can have a naturally beautiful dental crown to enhance the beauty and function of your smile.
DENTAL IMPLANTS
If you're missing teeth, you're not alone. Tooth loss is a far more common problem than you think. Whether you have lost one tooth or multiple ones to gum disease, tooth decay, or a traumatic injury, our office can help.
PORCELAIN VENEERS
For teeth with imperfections that cannot be addressed with teeth whitening procedures, but are not so flawed as to require full coverage crowns, dental veneers can provide the desired cosmetic improvements.
Invisalign®
Invisalign® is a form of orthodontic treatment that works to correct many different types of malocclusions through the use of a series of clear plastic trays called aligners.
Suresmile Aligners
With the SureSmile® system of care, our office can analyze digital records of your smile and develop a treatment plan that uses clear aligners to precisely address the unique requirements of your case.
GUM DISEASE TREATMENT
Did you know that the most common cause of tooth loss in adults is gum disease? At Dentistry By Design, we offer a range of treatments to maintain optimal periodontal health.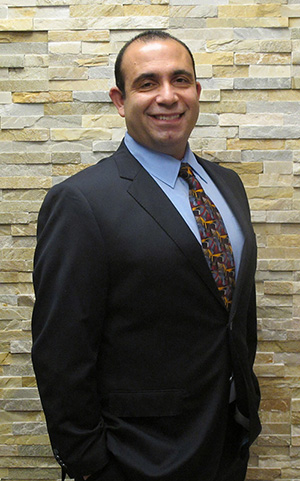 Who is Dr. Joseph Ayoub?
Dr. Joe is an award-winning leader in Cosmetic Dentistry, Laser Treatment, and Implant Placement and Restoration. After completing his undergraduate studies at Stony Brook University, Dr. Joe earned his Doctor of Dental Medicine degree at the University of Pittsburgh in 1998. His goal is to provide every patient with the highest quality of care with State-of-the-Art technology, comfort, and personalized care in a relaxed atmosphere. He will provide you with the best possible care and treat you like family.
While he has been practicing in the area for more than 20 years, Dr. Joe is always seeking to expand his, as well as his staffs education and knowledge in the dental field through attending continuing education courses, seminars, and conferences. He has received advanced training in CEREC® Dental Crowns (CAD/CAM Restorations), Invisalign®, Laser Dentistry, Neuromuscular and Implant Placement and Restoration, and Advanced Cosmetic Techniques using Lumineers®/Veneers. He has also been recognized with the "America's Top Dentists Award", from the Consumer's Research Council of America as one of the best in Implant Placement and Restoration, Cosmetic Dentistry & Laser Dentistry. Dr. Joe has also been recognized by the National Consumer Advisory Board "America's Best Dentist".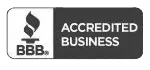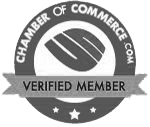 "*" indicates required fields