Straight Teeth With Invisalign Aligners
An innovative, discreet, and effective dental care system, Invisalign® treatment offers a cosmetic way to align your crooked teeth with minimal interference to your daily activities using a series of clear orthodontic aligners. With practically invisible aligners, only you will know that you're undergoing orthodontic care! In addition, Invisalign may eliminate the need for unsightly, uncomfortable, unattractive bands and wires. So whether you are a teenager needing braces to correct a malocclusion or an adult who would like to straighten crooked teeth, Invisalign may be the right solution! Invisalign uses 3D computer imaging technology to correct problematic bites by planning a sequence of custom-made, clear aligners. This series of clear aligners incrementally move the teeth into place until the patient reaches the final desired corrections.
Benefits Of Invisalign
As pioneers in the field of orthodontic aligner development and technology, the team at Align Technology, Inc. gathers the data from millions of treated smiles to design treatment plans that: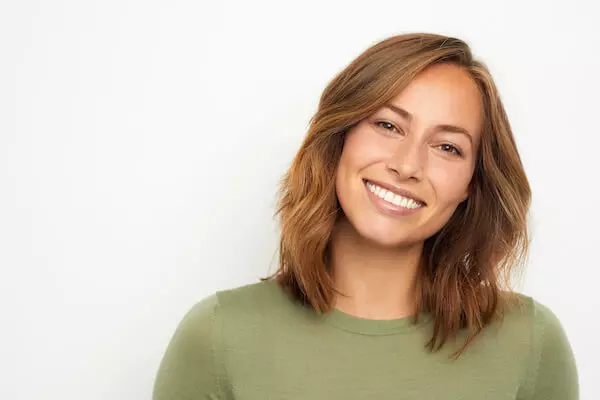 They are faster, more advanced, and more comfortable than other options in care.
They can address a broad spectrum of malocclusions (bad bites) and teeth alignment problems.
These orthodontic aligners allow for more precise treatment planning and multiple types of tooth movement.
Invisalign clear aligners are customized to the exact specifications of your smile and designed to incrementally move your teeth into their correct, straight positions over time. So swap out last week's aligner for the next clear aligner in the series, and watch as your smile progressively shows signs of improvement. Because Invisalign aligners are removable for short periods, you can still enjoy your favorite foods, unlike traditional braces. Also, brushing and flossing your teeth is a lot easier! Whether you're a teenager who needs braces or an adult who wants to "correct" their smile, Invisalign clear aligners may be the best solution!
Candidates for Invisalign Clear Aligners
The following makes patients good candidates for Invisalign in the Huntington, NY, area. Patients can refer to it if they consider Invisalign or other clear aligners to straighten their teeth.
Teenagers or Young Adults
Younger people are great candidates for Invisalign because their bodies aren't fully developed yet, including the mouth. The teeth in young adults or teenagers can still move more easily because they aren't fully set yet. Because Invisalign uses durable aligners and doesn't rely on metal to shift the teeth, it is better for the patient to be younger so that the teeth can move fast and efficiently. While Invisalign will work for adults, the treatment process may take longer to achieve desired results. For example, your perfect smile may take longer to show if adults or people who have fully developed use Invisalign aligners compared to teenagers. However, this isn't to say that the aligners wouldn't work. Just prepare yourself for a longer process.
Crooked Teeth
Having crooked teeth is the first thing that makes an individual a good candidate for Invisalign clear aligners. Invisalign, like traditional braces, can significantly improve someone's crooked teeth. So, of course, people with crooked teeth will likely benefit from Invisalign.
Disciplined Individuals
Invisalign aligners require a lot of self-discipline because the aligners are removable. Being able to remove them means the treatment process and progress rely solely on the patient because they control entirely when the aligners are in. Therefore, a good candidate for Invisalign is someone that is very disciplined. Dr. Ayoub will recommend that you only take out the clear aligners to eat, brush, and floss, totaling up to two hours daily. Wearing your Invisalign aligners for 22 hours a day will ensure that the teeth benefit most from the aligners.
Start Your Invisalign Journey Today!
Our cosmetic dentist, Dr. Joseph Ayoub will examine your teeth and show you what Invisalign treatment can do for your smile! Contact our Dentistry By Design, PC team at
631-823-1004
to schedule begin your Invisalign Clear Aligner treatment today! As a leading cosmetic dentist, Dr. Joseph Ayoub provides Invisalign clear aligner treatment plans for patients throughout Long Island, such as South Huntington, Huntington, and Melville, NY.